Leaving Your Home When It's Freezing Outside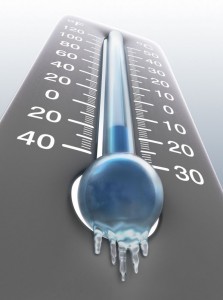 This is from Big I Newsletter:  We suggest, as a matter of general advice, insureds leave the heat at 55 degrees to ensure pipes do no freeze and turn off the water if they will be gone more than a night or two when the weather is expected to be extremely cold.  Insureds would be wise to have a neighbor or a friend check the home every day or two to make sure the furnace is functioning properly.  We also suggest homeowners consider getting a home temperature monitor, which can be purchased reasonably, as a means of alerting someone if temperature drops below a certain number.  If they have a neighbor who can see the home from theirs, in some cases, the monitor can be connected to a lamp in a window.  The lamp would turn on if the temperature drops alerting the watchful neighbor.
Do you need personal or family insurance?
NOEL Insurance specializes in providing personalized insurance coverage that meets the needs of our individual clients. Whether you need homeowner's insurance, health insurance or disability coverage, NOEL Insurance has a plan for everyone. Custom and upgrade insurance plans are also available. We offer risk-management and loss-prevention policies to help our clients recover from the occurrence of unexpected events. Let NOEL Insurance cover all your insurance needs, and see the difference that personal care makes.
Preparing For Life
Life is a roller coaster of ups and downs. Marriages, births and graduation are all cause for celebration. But, what about the unexpected? Preparing for illness, disability or damage to one's home is an essential part of protecting your family. What would happen to your family if you were no longer there, or were unable to support them financially? Having insurance to cover your needs in the case of unexpected hardship is important. At NOEL Insurance we understand the importance of insurance, and work one-on-one with each of our clients to ensure that their policies meet all of their needs. Contact us today and prepare for the future.